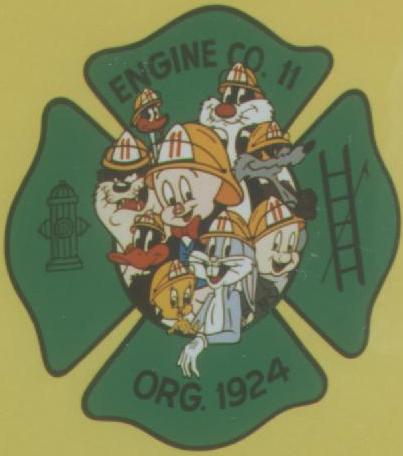 Image © Copyright 1990, Warner Bros.

The People That Keep Branchville Running






2020 Officers

Chief Eric Gove
Deputy Chief
Assistant Chief Spiro Dimakas
Captain Richard Leizear
Lieutenant Josh Edery
Lieutenant Mitch Federman
Lieutenant
Sergeant Ryan Feliz (Fire)
Sergeant Lillian Hallmark (EMS)
Sergeant Daniel Shou (EMS)
Technician John Gardiner



2019 Administrative Officers and Board of Trustees

President Jeramie Jordan
Vice President John Gardiner
Treasurer Frank Underwood
Secretary Scott Staub

Board Members

President Jeramie Jordan (Board term ends 2021)
Chief Eric Gove (2020)
Matt Barnett (Board term ends 2023)
John Gardiner (Board term ends 2020)
Robert Holliday (One year board position to fill in for J. Jordan in 2020)
Lee Scribner (Board term ends 2024)
Thomas Tanner (Board term ends 2022)






---


Last Overhaul of this page was on 12/01/2019.

This page © Copyright 2019, Thomas L. Tanner, Jr. unless otherwise noted.